For a diet to become a lifestyle one must be able to have some fun in the kitchen... at least from time to time.
I've been scouting the internet to find ideas and recipes for ketogenic appetizers, so we can spice up our diet and bring more bite-sized flavor onto our plates.
Here they are: 9 outstanding recipes for ketogenic appetizers...
---
Whether you are looking for keto party food or keto food for potluck, these 9 keto appetizers will nicely extend your collection of recipes.
I avoided all those recipes containing wheat based products and everything I am listing on this page is strictly zero-carbs (or very close to zero).
I like clarity and although this list is quite short, I divided the recipes into 3 categories:
vegetal based recipes;
cheese based recipes;
meat based recipes.
...so you can jump straight to the one that appeals more to you.
---
Vegetable based
These three recipes for ketogenic appetizers are delicious and fairly quick to prepare.
They are suitable for vegetarians but they contain a bit of egg so they might not appeal to vegans.
1. Avocado Fries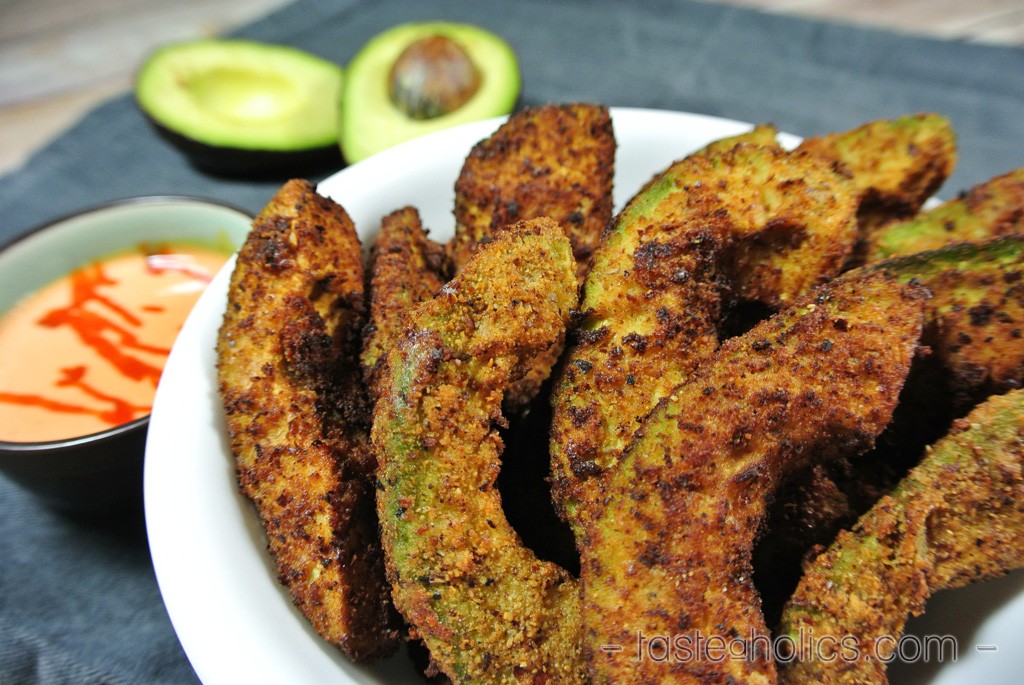 Source: www.tasteaholics.com
An awesome way to start your meals. These fried avocado slices are super fast to prepare!
They are crispy and can be dipped in any sauce!
This is a fantastic example of how to use the almighty avocado.
Find the recipe HERE.


2. Low Carb Zucchini Tots
Source: thefithousewife.com
This recipe requires a little bit more time and the use of the oven.
If you don't mind that, go ahead and try... the result is simply impressive!!!
HERE is how to make it.
3. Healthy Baked Broccoli Tots
Source: gimmedelicious.com
Same as above, this time with broccoli (in case you are not into zucchini).
Get started HERE.
---
Cheese based
Cheese is a fantastic substitute for wheat when it comes to making a base for your snacks.
Believe it or not... you can make even pizza with it!!!
4. Low Carb Pizza Bites
Source: sugarfreelondoner.com
I was really impressed by this recipe... these little pizzas simply look gorgeous!
It is all mozzarella based and it takes just 10 minutes in total.
Definitely worth your time!
Find the recipe HERE.
5. Low Carb Pizza Bites
Source: homemadeinterest.com
This is again a great example of how cheese can effectively replace pasta for your kitchen creations. A totally keto-approved, low-carb appetizer.
You need the oven for this and it is gonna take around 1 hour. In my opinion, it is worth the time if you have guests and you wanna show off your cooking skills.
HERE you find the step-by-step instruction.
6. Low Carb Mozzarella Sticks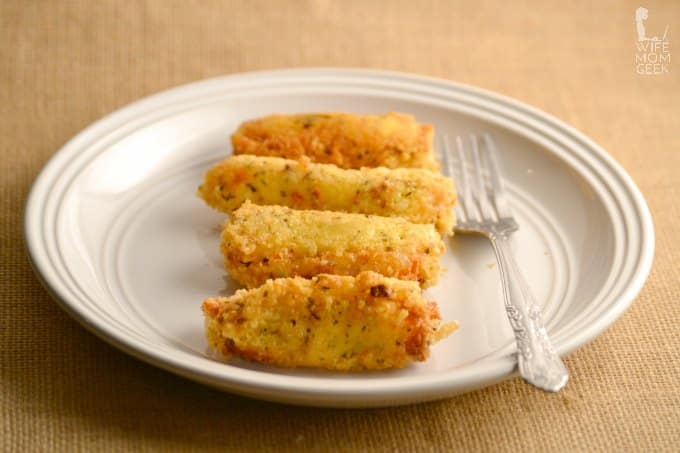 Source: gluesticksgumdrops.com
Another lengthy recipe for a delicious ketogenic appetizer.
I love cheese but personally, I do not like to spend all this time in the kitchen... what about you???
These mozzarella sticks look crispy and good but, with 100 minutes of cooking time, I prefer the pizzas above or the 3 appetizers coming in the section below.
Check it out HERE.
---
Meat & Eggs based
There is plenty of meat and eggs based recipes in the ketogenic list of recipes. Here I list just a few that caught my attention as they are either quick or unusual.
7. Salami and Cream Cheese Roll-ups
Source: pixfiz.blogspot.com.ee
This recipe is simple and super fast... yet juicy and very tasty.
If you love salami you have to give it a try.
You can get very creative with this and add ingredients to make it more interesting (parmesan, shredded nuts, seeds, ...).
Find the recipe HERE.
8. Paleo Scotch Eggs
Source: ditchthecarbs.com
Perhaps more a meal than an appetizer, this is a bit more complex recipe but it looks really good and it must taste great!
It takes bout 40 minutes.
Start HERE.
9. Bacon-wrapped Lollipops
Source: houseofannie.com
These things are going to make you look really good at a party!
Very quick to prepare and 100% zero-carbs, this is the barebone of ketogenic appetizers.
super quick to prepare. Give it a try.
HERE is how you make it.
---
These are the 9 more interesting ketogenic appetizers I found.
I bet you want to see more... right? :)
Tell me which kind of appetizer inspires you the most and I will be hunting for that kind: vegetable, cheese or meat?
Write your preference in the comment section below!
---